WELCOME TO THE SOCIAL SOLIDARITY ECONOMY ENGLISH-SPEAKING NETWORK
Building and Supporting the Social Solidarity Economy for English-Speaking Communities in Québec
ABOUT US
CONNECT. LEARN. SUPPORT.
Discover How SEEnet Can Help You Get Involved in the Social Solidarity Economy
WHAT WE OFFER
CONNECT WITH THE COMMUNITY
Discover the Most Up-To-Date News and Information From SEEnet
NEWS AND EVENTS
SEEnet is building a network that will advance the participation of Québec's English-speakers in the social solidarity economy. Housed within the Regional Development Network (RDN)—a collective of 18 regional organizations serving English-speaking communities in Québec—SEEnet is mobilizing resources so these communities can face socio-economic challenges with entrepreneurial approaches, active participation, and purposeful solutions.
SEEnet strategically mobilizes community knowledge, leverages available resources, and builds capacity for English-speaking communities to better participate in Québec's social solidarity economy. We offer education, coaching, and mentoring to aspiring collective entrepreneurs and community leaders.
We will increase engagement with English-speaking communities in the social solidarity economy by:
We will expand the English-speaking community's presence in the organizational ecosystem of Quebec's social solidarity economy by:
Discover the basics of the SSE and how we can support your initiative.
Develop your social enterprise with consulting and support.
Sign up for our newsletter and get the latest SEEnet news delivered to your inbox.
WHAT IS A SOCIAL, SOLIDARITY ECONOMY
Built on economic, social, cultural, and environmental objectives, the social solidarity economy rebalances the priorities of economic development with a focus on the value of people over profits.
Through a wide variety of economic activities – defined by a commitment to serving the community through democratic participation and self-management – the social solidarity economy is made up of non-profits, cooperatives and other hybrid social enterprise models covering all sectors of our economy.  
While Quebec is a world leader in the social solidarity economy, the English-speaking communities in the province has been traditionally less involved. SEEnet facilitates access to programs and resources to meet these economic, social, and environmental goals – rebalancing and prioritizing the sustainable socio-economic development.
Get the latest news and information from SEEnet.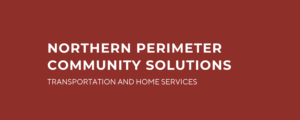 Join VEQ and SEEnet to discuss transportation and home services for community members in Shannon and Saint-Gabriel-de-Valcartier. We'll hear from experts and discuss potential nonprofit
LEARN MORE